AAJ STAFF   October 15, 2020
TRi/O is a collaborative groove-based contemporary jazz & funk outing from three New York musicians: Steve Shapiro on vibraphone and mallet keyboards, virtuoso 5-string bassist Dave Anderson, and drummer Tyger MacNeal. Their combined credits comprise a long list of major jazz and pop artists—including Steely Dan, Ornette Coleman, Phil Collins, Spyro Gyra, Whitney Houston, They Might...
JAZZed Magazine feature with Steve

A respected session musician, vibraphonist, and music producer, Steve Shapiro has worked with such diverse artists as Steely Dan, Ornette Coleman, Whitney Houston, Spyro Gyra, and They Might Be Giants. Shapiro is also an accomplished composer and arranger whose work has appeared in hundreds of television and film projects.
In addition to having performed with the...
The 2nd duo release from Steve Shapiro & Pat Bergeson, featuring the sultry vocals of Annie Sellick, on Apria Records. With Marc Johnson, Clint DeGanon, Doug Weiss, Tim Ferguson, Scott Kreitzer, Jochen Rueckert, Will Barrow, Janice Pendarvis, Vaneese Thomas.

JAZZTIMES REVIEW
Steve Shapiro/Pat BergesonBackward Compatible
By Bill Milkowski
The wonderfully eccentric duo of vibist Steve Shapiro...
At the JAZZ STANDARD in NYC. With Marc Johnson, Steve, Pat Bergeson, Annie Sellick, Clint DeGanon, and Dave Mann (not pictured).
Produced and arranged two feature musical numbers in this successful film (and on its soundtrack CD) -- including the big end-credits jam.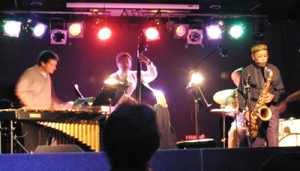 At the KeyBank Maine Jazz Festival with the group Ursa Major and sax great Jimmy Heath.
It was a major thrill to get a few hours in the studio with the great Donald Fagen & Walter Becker.  This reunion CD brought them back together after 20 years, and earned them multiple Grammys.
Collaborated with the legendary Phil Collins on a project for the Disney film Tarzan.
Contributed music to this very popular FOX/Lifetime TV show for over 20 seasons!

The Vibraphonic/Flashpoint music library continues to grow as a dramatic power solution for producers of documentaries, broadcast investigative reports and network promos. Users range from A&E Networks to Saturday Night Live.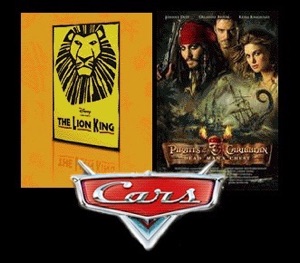 Some past Disney projects include work for CARS, PIRATES I, II and III, and The LION KING on Broadway.
Steve Shapiro & Pat Bergeson collaborate on a set of standards and relaxed originals, featuring the sensational jazz vocalist Annie Sellick.
A studio tour-de-force featuring guitarist Pat Bergeson, bassist Marc Johnson, Danny Gottlieb on drums, Kevin Hays on piano, and Rolling Stones horn section Tim Ries and Mike Davis, with trumpeter Jim Hynes.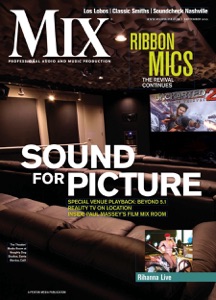 NY METRO REPORT
March, 2000
by Gary Eskow
Music pros in New York often wear different hats and use their studios to service clients in a variety of ways in order to keep business growing. During the last several years, audio produced for multimedia and Internet applications has developed as a viable source of revenue along "Silicon Alley," the strip of Manhattan located on the West Side, south of Midtown....
Appeared on a panel for the Film Music Network in New York.